NAME: Angel, Angie, and embarassing nicknames from the fam
AGE: 21
STRANGEST THING IN YOUR PURSE: most likely my book. Now a book in and of itself is not so strange, but my taste in books is rather intresting
BEST THING IN YOUR PURSE: iPod
&PICTURES to the MAX: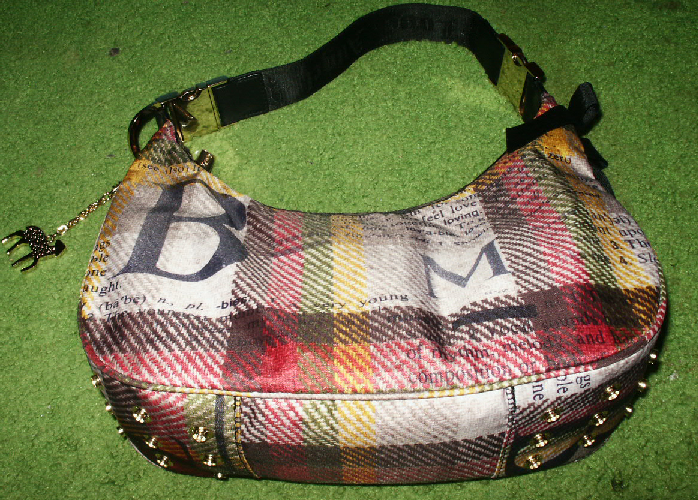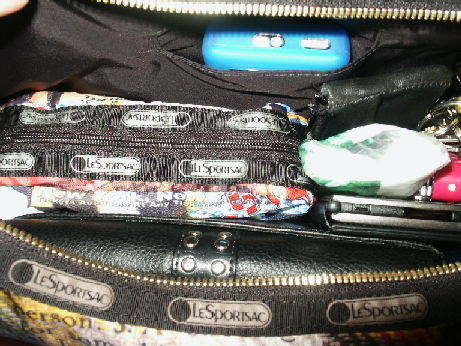 an artistic interior shot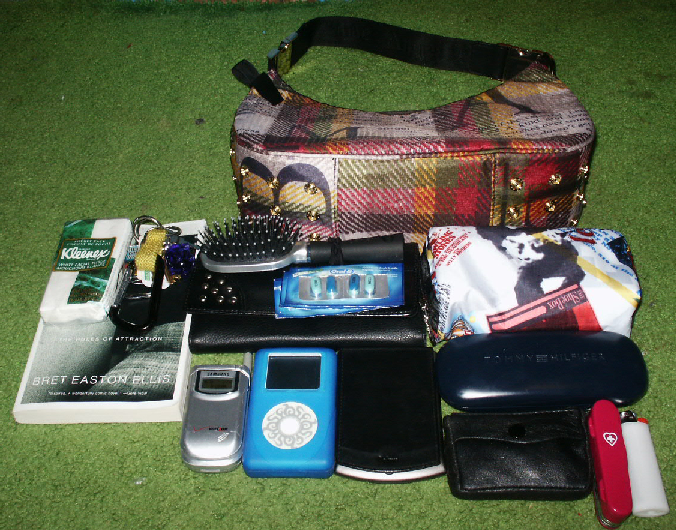 all the treasures from the purse

Electronics: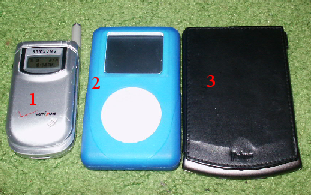 1. Samsung cell phone 2. 40gb iPod (named Lithan) 3. Old school Palm V

Money & small friends: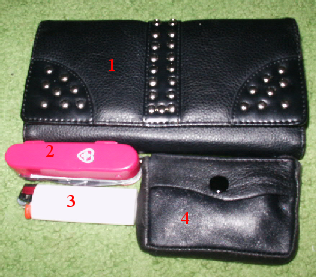 1. wallet (from target) 2. Miss Army Knife 3. Bic Lighter 4. vintage leather change purse and key holder (holds keys to office)

Wallet: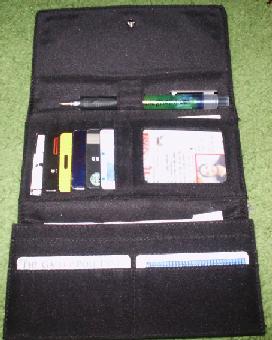 pen (from hippieshop.com), condom, credit card, liscence, gift cards, metro card, and gallup poll membership card (hey it was free)

Appearence related items: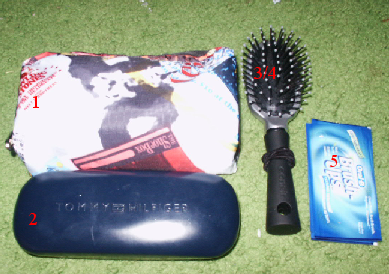 1. LeSportsac rectangular cosmetics case (in rockstar print) 2. sunglasses case 3. conair brush 4. hair tie 5. brush ups

Cosmetics: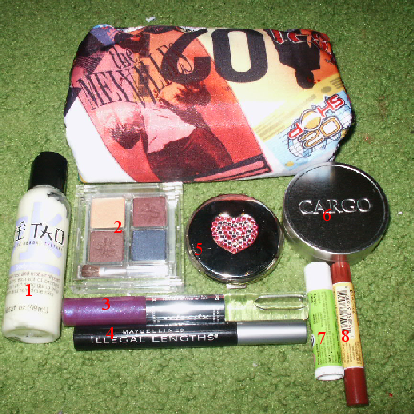 1. Te Tao hand lotion in chinesse rose 2. Velocity (Mary Kay) shadow box in Heart Throb 3. Velocity End2End (lipgloss and perfume) 4. Mascara (Maybelline Illegal Lengths) 5. Compact (Breast Cancer Awareness) 6. Cargo Lipgloss in Santa Ana 7. Watermelon chapstick 8. Burt's Bees (coffee)

Glasses: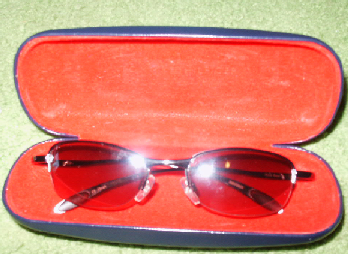 CVS glasses :( my mother "borrowed" my chanel sunglasses

Misc: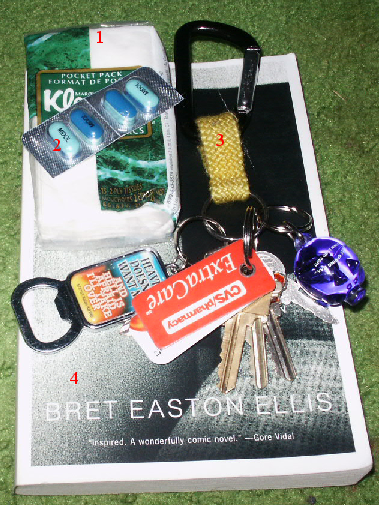 1. kleenex 2. midol 3. keybiner w/ car and house keys 4. Book (Rules of Attraction by Brent Easton Ellis)

Hiding from sight are my excedrin Migrane pills, my cigs, and my meds. Hopefully those cigs won't be in their much longer as I am attempting to quit.